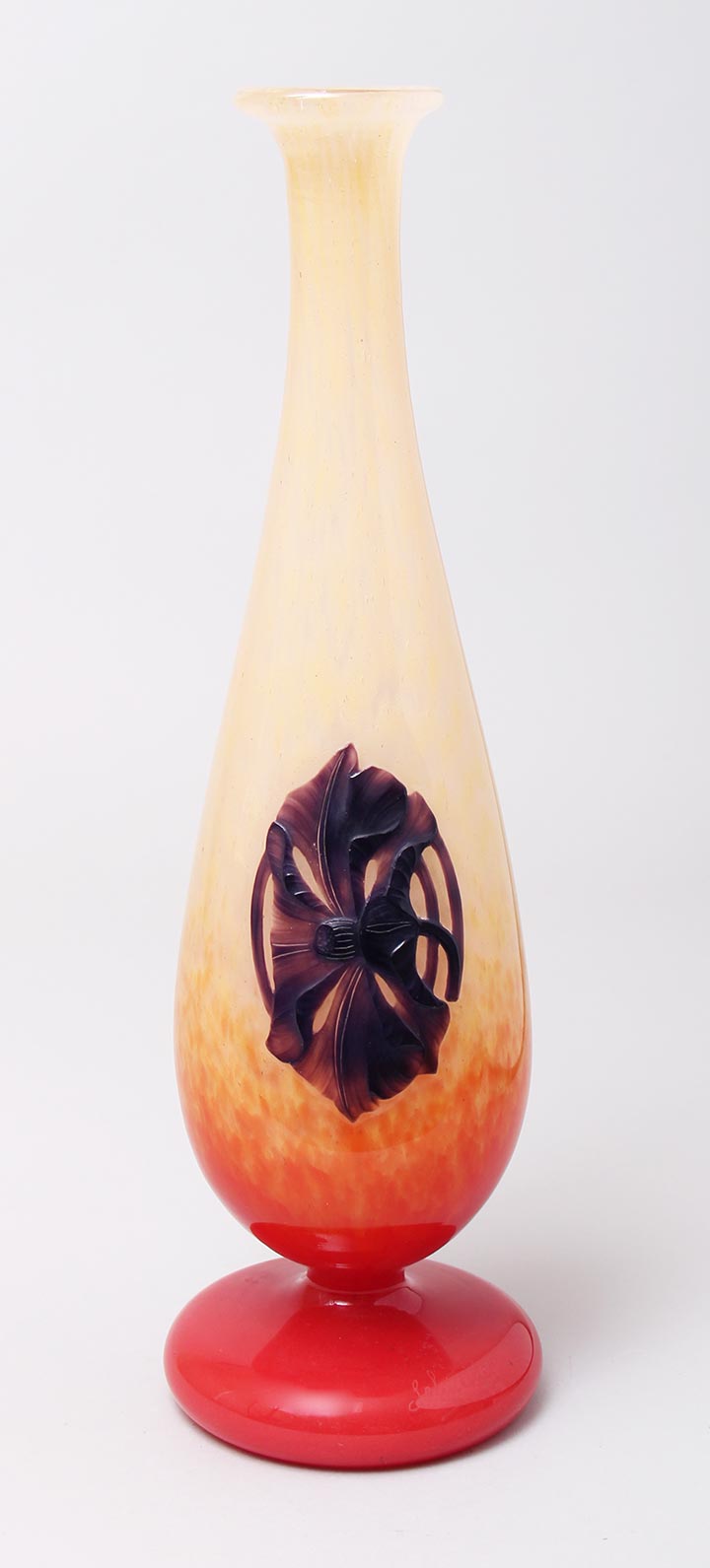 ITEM # 2712013
Schneider produced many colorful vases, but only a small percentage of them had Asian-inspired wheel-carved applications. It's an amazing example of padding and intricate wheel-carving done by the most skilled craftsmen. It's killer, with fabulous work, color, shape and size at 16" tall. Engraved signature "Schneider" on the top of the foot. For the BEST collections. Mint condition.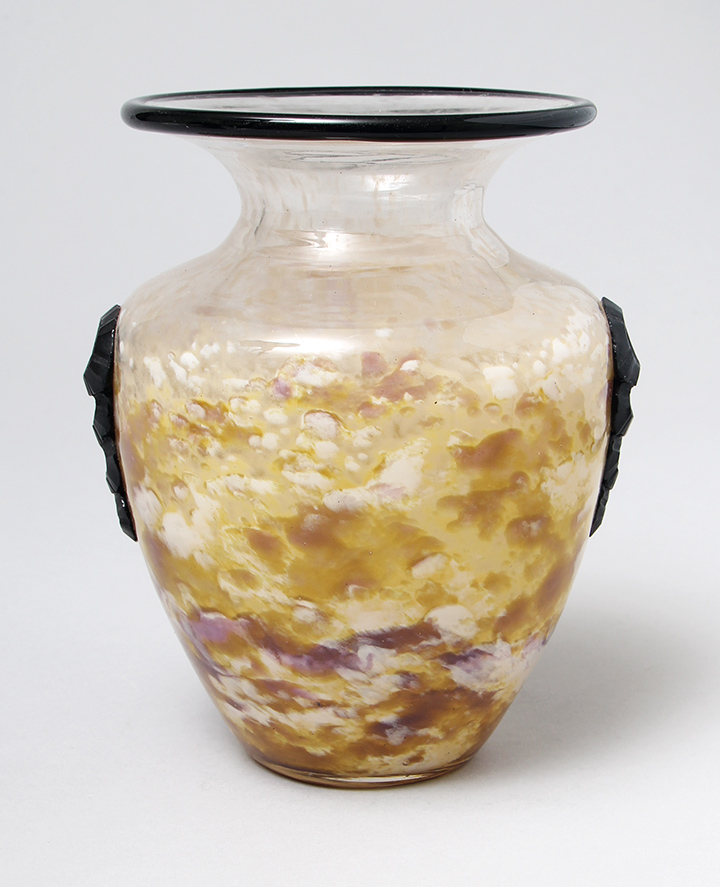 ITEM # 2506028
Not very many Schneider vases have applications and even fewer have carved applications. That's what's makes this special vase important. The deep black side applications have beautifully hand-carved Art Deco decoration. Additionally the top rim is molten applied. As is frequently the case, the internal mottling is lovely. Nice size at 7¼" tall. Signed. Mint condition.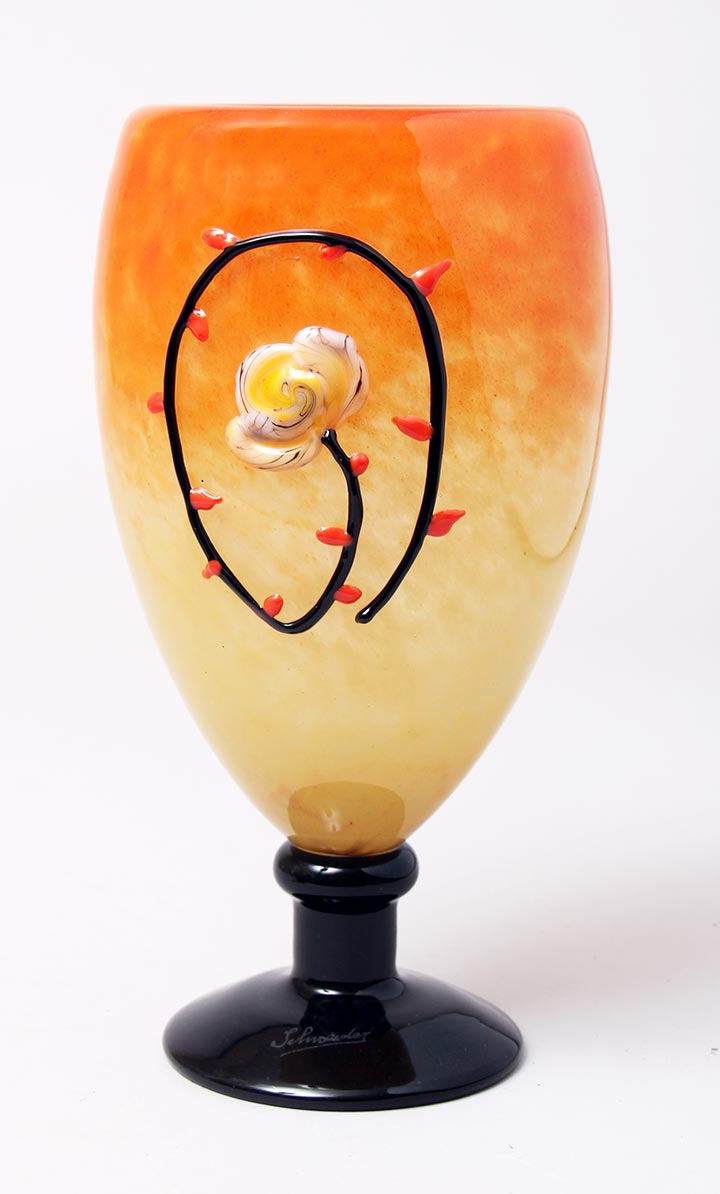 ITEM # 2806104
Charles Schneider created some of the most beautiful Art Deco French glass. This important example uses a technique where the decoration was applied while the glass was molten. Needless to say, it was quite difficult and was only successful when executed by the finest craftsmen of the company. Each color had to be applied separately while the first worker held the molten vase at the end of a punty (a metal rod that attaches to the vase during its production) and another worker applied the decoration. You can imagine the difficulty and skill necessary. The single, raised flower appears against a heavily mottled and shaded orange to yellow background. The vase was then applied to a deep purple foot, again while all the pieces were molten hot. This rare, museum-quality, stupendous vase is now available for sale. It can grace your display cabinet. It's the perfect size at 9¼" tall. Engraved signature, Schneider, on the foot. Mint condition.