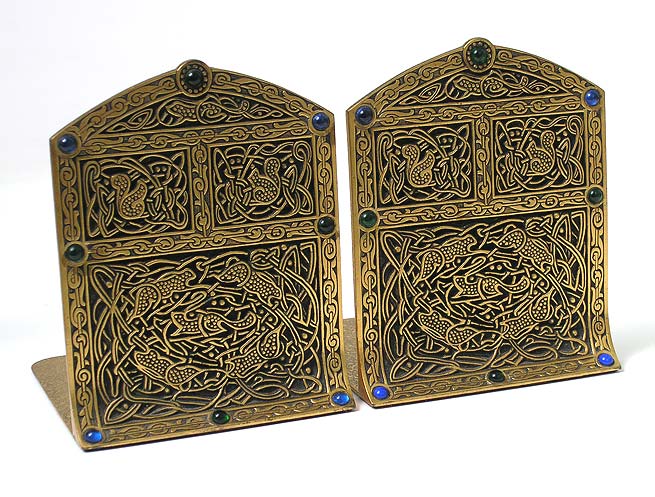 ITEM #
Bookends are moderately rare in most patterns, but very rare in the Ninth Century pattern. This pair is in exceptionally good condition, with only minor wear, commensurate with their age. Signed twice each.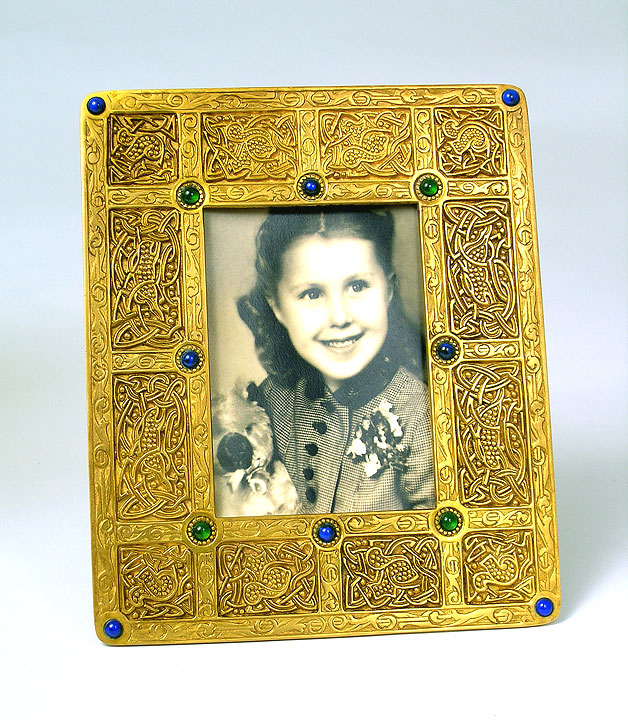 ITEM # 1808001
Ninth Century is a great pattern. It's intricate and the applied blue and green jewels make it special. I don't get many frames in this pattern and this one is a beauty. It take a 4" x 6" photo. Signed.
ITEM # 1906058
The 10" Favrile shade on this lamp is wonderful and different than the typical shade, because of two reasons. First the wave decoration has blue color, instead of the usual green. That alone makes the shade special. Second, the shade is unlined, so it lights up warmer and brighter. The base is a very desirable model, with a wave decorated foot, in very nice condition. Overall, the lamp has no excuses. The shade is very beautiful, fully signed and in extra mint condition. The base is fully signed and in excellent condition. If you're looking for a Tiffany Studios floor lamp that's a cut above the usual, this lamp is for you.